Roger Dubois, our president, has been named to the Order of Canada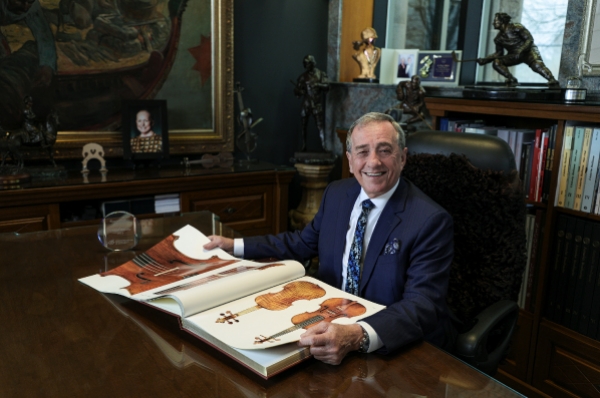 We are proud to announce that Mr. Roger Dubois has been appointed to the Order of Canada, the country's highest civilian honor.
Mr. Dubois has been awarded this honor for his support for the fields of culture, health, sports and education. This extraordinary recognition of his social commitment celebrates his desire to give back to the community. It's a distinction that reflects on the entire Canimex Group as it emphasizes the values that have been deeply imbedded in the heart of the company for more than 50 years.
Created in 1967, the Order of Canada recognizes outstanding achievement, dedication to the community and service to the nation. More than 7 000 people from all sectors of society have been invested into the Order. Those who bear the Order's iconic snowflake insignia have changed our nation's measure of success and, through the sum of their accomplishments, have helped us build a better Canada.
Appointments are made by the Governor General on the recommendation of the Advisory Council for the Order of Canada. Each recipient will be invited to accept their insignia at a ceremony to be held at a later date.
Everyone at Canimex warmly congratulates Mr. Dubois!