The Dubois family announces the passing of Ms. Huguette Dubois ("Darling"), a great philanthropist from Drummondville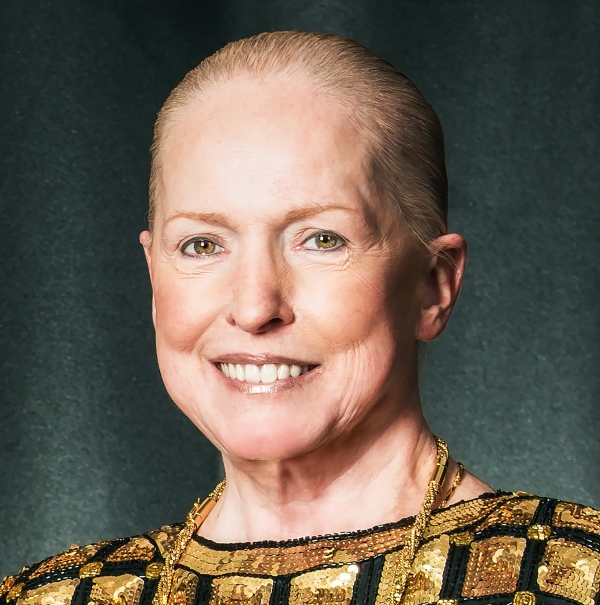 Ms. Huguette Dubois, widely known as Darling, wife of Mr. Roger Dubois, Chief Executive Officer of Canimex Group, passed away on Saturday, March 31, of pancreatic cancer.
Born on January 28, 1940, in Drummondville, Ms. Dubois has always dedicated some of her time to philanthropy, community organizations and organizations that promote the arts. In 1969, she and her husband founded Canimex Group, along with their partners, Maurice Lavallée and Gilles Paquette. Over the years, together, they developed a corporate culture incorporating the art of giving. With her husband, who affectionately called her Darling, she played a key role in the community, supporting the development of health, education, sports, arts and culture programs locally, nationally and internationally.
A disciplined pianist and organist, soprano singer, lover of classical music and arts in general who partook in sculpting, drawing and other forms of creation, Ms. Dubois had studied to become a decorator. She added her good taste and a touch of art to the corporate offices. She and her husband are well known for their commitment to promoting and protecting works by Québec and Canadian artists, including religious pieces, even integrating various murals by talented local artists to the walls. In this respect, she helped create the Canimex Group art gallery, which holds an impressive number of works by Québec artists. Huguette Dubois made a lasting impression with the Group and its 750 or so employees, actively taking part in initiatives intended to improve quality of life at work for employees, such as a gym, recreation and training rooms, and an outdoor centre with elegant installations intended for the employees and their families, and creating a unique decor featuring local artists.
Ms. Dubois was a personal friend of Maestro Ken Nagano and several other renowned conductors. She therefore promoted and supported her husband's efforts targeting musical development in various ways, including by supporting prestigious artistic organizations such as the Orchestre symphonique de Montréal and the Maison des arts Desjardins de Drummondville, while bringing music to the people by supporting the symphony orchestras of Drummondville, Sherbrooke, Longueuil, Laval, Trois-Rivières, the Orchestre Métropolitain, I Musici, the Claudel-Canimex Quartet, the Canadian Music Competition-Canimex, the Montreal Bach Festival and the Club musical de Québec, the Domaine Forget, the Palais Montcalm, various music competitions and camps.
Over the past few years, financial support by the Dubois family benefited the emergence of Québec's musical succession through the loaning of valuable musical instruments from the Canimex Group's collection to both young and renowned artists, who stand out with their exceptional talent as soloists or members of an orchestra in Canada, the U.S., Europe, Asia and Africa. The Group has the largest collection of musical instruments and bows in Canada and one of the largest in the world.
Ms. Dubois has also left her mark through her personal involvement in sports in general, but particularly hockey. As an organ player, she added ambiance to games since the foundation of the Sabres de Drummondville junior major hockey club, followed by that of the Voltigeurs de Drummondville—two clubs that her husband Roger Dubois helped set up and for which he was the first president. She played the organ for the Drummondville midget tournament for several years. She also helped develop the brand image of the Voltigeurs de Drummondville, creating their first logo and designing their first uniform.
She is moreover remembered for her help in setting up the Maison René-Verrier in Drummondville, which welcomes and supports cancer patients nearing the end of life. The Maison René-Verrier accompanied Ms. Dubois in the final chapter of her life, after being lovingly cared for at home by her husband up to three days before her passing. Taken to the Maison René-Verrier, the family says she passed peacefully, listening to Spem in alium, the first verse of which means "I have never put my hope in any other but in Thee," a significant reference to Ms. Dubois' faith.
In addition to her husband Roger, Ms. Dubois will be missed by her daughter Anne-Marie and son Daniel, as well as her grand-children François, Alexandre, Florence, Jean-Pascal and Marie-Ève, and her great-grand-daughter Noémie, along with many other relatives and friends.
Ms. Beaudoin Dubois will be exposed at the Denim Swift building, owned by the Canimex Group, located at 565 rue des Écoles in Drummondville, on Friday, April 6, from 2 to 5 p.m. and 7 to 10 p.m. On Saturday, the day of the funeral service, the family will receive visitors from 10 a.m. to noon and 12:30 to 2:30 p.m.. However, doors will remain open between 12 and 12:30 p.m.
The funeral service will take place at 3:30 p.m. on Saturday, April 7, at the St-Frédéric basilica, at 219 rue Brock in Drummondville. A shuttle service will be in place to take visitors to and from the basilica.
For more information, please contact:
Johanne Bournival
Director of Communications
bournivalj@canimex.com
819-991-1338
819-477-1339, extension 2334