Discover the Second of Torque Force's Three New Solutions for Garage Doors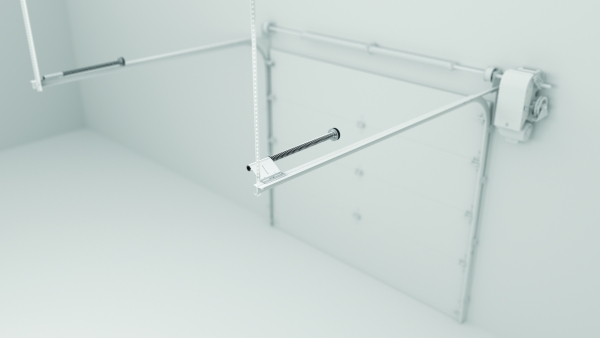 With the goal of creating ever more comprehensive and innovative solutions, the Canimex Group's Torque Force division is pleased to announce the first of three new products to its broad product line: Quiet Pusher Spring.
Contributing to a quieter environment with the Quiet Pusher Spring
Torque Force offers a new generation of pusher springs that will help reduce environmental noise. Once installed, the Quiet Pusher Spring produces 50 dB while a standard spring produces 85 dB. In other words, it is the equivalent of hearing the noise produced by a refrigerator at a distance of one metre rather than that produced by a lawn mower. Think about it: one small change can make your working environment quieter!
Another solution will be lounge within the next few weeks. Full details will be available on our website. For more information on Torque Force's new products, please contact the Torque Force Sales Department at 819-477-1335 or by email at torqueforce@canimex.com.
About Torque Force
Since its foundation in 1988, Torque Force has been designing, manufacturing and supplying quality components and providing innovative solutions for manufacturers of residential, commercial and industrial access systems and garage doors. Operating its own aluminum foundry, the Torque Force division also provides die-cast solutions for the industrial, recreational and automotive sectors.
About the Canimex Group
Through its seven business units, the Canimex Group designs, fabricates, imports, and exports mechanical, electrical, hydraulic and electronic components, as well as products for access systems and garage doors. It also offers services in aluminum die casting, tooling and precision machining, sheet metal work, mechanically welded parts, and mould and die making. In addition, the Group ensures the design, fabrication and worldwide distribution of Covana automated solutions to cover spas. Over 750 people contribute to the company's success. Founded in 1969, the Canimex Group extends its operations to over 70 countries.
Johanne Bournival
Director of Communications
Canimex Group
bournivalj@canimex.com
Tel.: 819-477-1339, extension 2334
groupecanimex.com