Canimex presents Benevelli electric powertrain solutions at the Electric & Hybrid Vehicule Technology Expo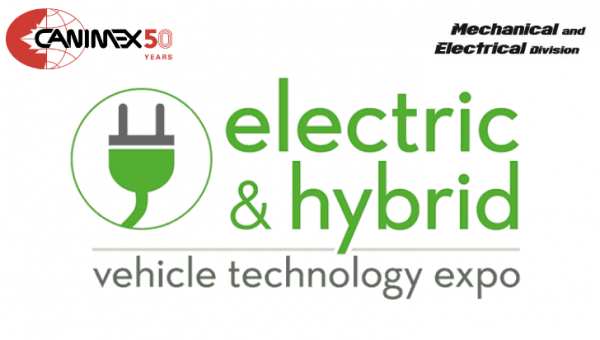 Come visit our booth to discover our electrification solutions
Canimex is proud to participate in the Electric & Hybrid Vehicle Technolgy Expo where we will present our line of Benevelli electric powertrain solutions for municipal, industrial and agricultural applications. Our friendly team of experts (Steve Minier, Dominic Bolduc and Maxime Crublet) will be happy to show you how our range of electric compoments can make a difference in your projects.
We hope to see you there! We will be at booth #1044
About Canimex Electrical and Mechanical Division
Recognized for its expertise in developing solutions together with the original equipment manufacturers (OEM), the Electrical and Mechanical Division offers a wide range of products and services such as: engineering, design and technical assistance, production, pre-assembly, assembly and integration, global sourcing, custom technical solutions, maximization and personalization of logistics and procurement, quality assurance, technical support and more.

The principal product lines for the Canimex Mechanical and Electrical Division include a wide range of products such as bearings, gearboxes, clutches, axles, AC and DC electric motors and control boxes, as well as many other components developed specifically to your needs.
About Canimex Group
Through its seven business units, the Canimex Group designs, manufactures, imports, and exports mechanical, electrical, hydraulic and electronic components. It also has products for industrial, commercial and residential access systems and garage doors as well as die-cast solutions for the recreational, industrial and automotive sectors.

It also offers services in tooling and precision machining, metal sheet work, mechanically welded parts, and manufacturing of mold and die. The Group also ensures the design, maufacturing and worldwide distribution of Covana automated solutions to cover spas.

Over 750 people contribute to the company's success. Founded in Drummondville in 1969, the Canimex Group stands out as a strong and diversified business with a presence in over 70 countries.
Contact us today to learn more about the new CNX high-speed PTO

Phone: 1 855 777-1335
E-mail: mec@canimex.com