Canimex launches the updated version of the C-188 combination chain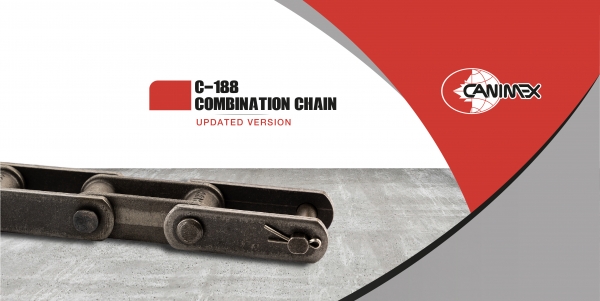 Power transmission leader Canimex has launched an updated version of the C-188 chain. This newest superior-quality combination chain is now lighter, more durable. Designed for continuous heavy-duty use, our new C-188 will meet the highest requirements for all your elevating and conveying needs.
WHERE HEAVY-DUTY MEETS RELIABILITY

10% lighter than the previous model
20% stronger than the previous model
5% lower price
Superior quality at an affordable price
Ideal for many applications:
Conveying equipment
Grain handling
Bucket elevators
Forestry
Food processing
Car wash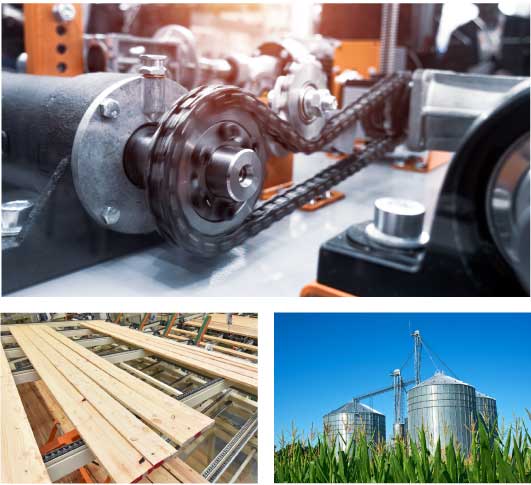 The C-188 combination chain provides reliable service under the toughest and most abrasive conditions. With its durable construction, it meets the strictest demands for your challenging conveyor needs.
Contact us today to learn more about the updated C-188 chain.
Phone: 1 855 777-1335
E-mail: mec@canimex.com