Canimex launches new high-performance CNX chains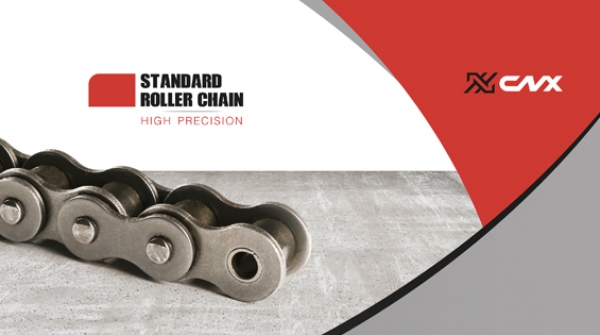 Canimex, leader of power transmission, today launches a collection of high-precision, ultra-resistant roller chains. These superior-quality chains are designed to withstand the shocks and vibrations generated by machinery used in agriculture, construction and the industrial sector.
The CNX chains give you more
20 % more resistant to wear than the competition
30 % more fatigue-resistant (superior-quality steel)
Quieter than the competition
Interchangeable
Superior quality at an affordable price
Good corrosion resistance
Ideal for various applications
Agriculture : tractors, spreaders, etc.
Construction : excavators, loaders, lift trucks, cranes, etc.
Industrial : packing machines, lift trucks, etc.
The CNX chains are available in standard format or heavy duty for more demanding applications. Many other type of chains are also available.
The CNX line offers a variety of sizes, ranging from #25 to #120, and meet all ISO 606/ASME/ANSI B29.1 standards.
Contact us today to learn more about the new CNX roller chains

Phone : 1 855 777-1335
E-mail : mec@canimex.com