Canimex Group gives a record-breaking $37,800 to Centraide Centre-du-Québec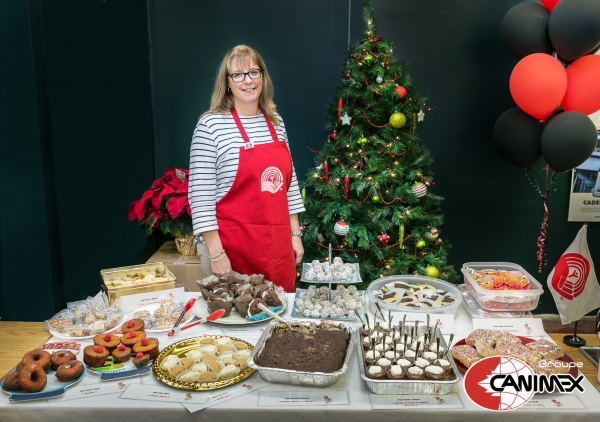 Thanks to the generosity and dedication of Canimex Group employees and Management, the company is proud to give a record-breaking sum of $37,426.40 to Centraide Centre-du-Québec. Initiatives to raise funds for Centraide and internal corporate events were planned throughout the year as part of the workplace campaign.
Employees contributed in various ways. Some have agreed to have a sum of money periodically deducted from their pays. Others took part in fundraising events.
Whether it is the annual garage sale, the Halloween costume day or the bake off, all Canimex employees were eager to take part in one way or another. During the garage sale, the cost of accessing a location was directly turned into a donation. For Halloween, the donation police was on hand to take money from employees who did not show up in costume. As part of the bake off, a competition between the business units is set up, in which the best bakers face off. The goods are sold to employees, who do a good deed by enjoying delicious treats.
"Through these events intended for employees, we combine fun and practicality through actions that benefit those in need in our community. The values of solidarity and mutual aid that characterize the company are a part of this mobilization," says Daniel Dubois, Vice-President of Canimex Group.
Ginette Cusson, Human Resources Officer and Coordinator of the workplace campaign to benefit Centraide at Canimex Group, described the 2017 edition as being an impressive one: "This year was exceptional; Canimex Group members showed an unprecedented amount of generosity! I especially want to highlight the contribution of Management, who donated $5,000. We take great pride in helping Centraide Centre-du-Québec in its mission to fight poverty and exclusion," she proudly explains.
Canimex Group invites all who can to mobilize themselves. Make a donation to Centraide Centre-du-Québec.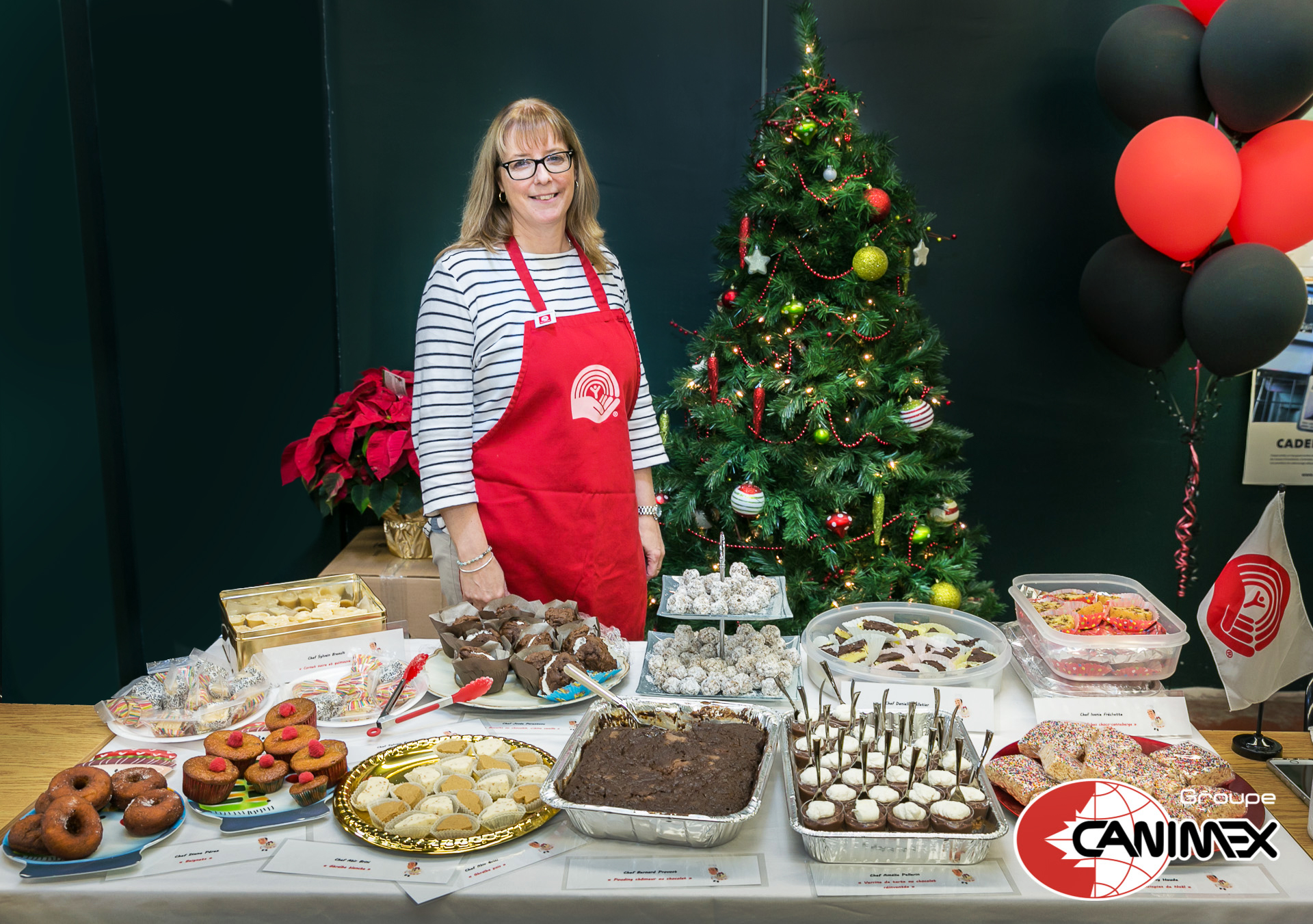 Josée Parenteau, Payroll and Benefits Officer, Ambassador for United Way at the Pastry Challenge held within the Canimex Group.